Customer service is vital whatever size your business, whether you are a small company answering queries, a large company selling insurance or a medium-sized business processing complaints.
If there's a problem, a customer will reach out for help, and as a responsible business you will need to provide support, be it through a call centre or small team of customer service representatives.
Inbound call volume can vary significantly depending on the business and the industry. This can also be complicated by employees working from home, rather than seated together in a large call centre. Customer support agents may not have anyone there for physical support, but remote working still needs to run smoothly with little or no difference to the customer's service experience.
Let's take a look at some of the ways you can ensure a successful inbound call strategy:
Check the positioning of your phone number
Although it's important to speak to your customers directly, every phone call costs a company money so you must be strategic about where you place your phone number.
By requiring a scroll or few clicks to find it, you will increase the genuineness and value of your callers. If your number is front and centre on the home page, you may be inundated by all sorts of callers, not just those with a legitimate issue.
You may not have the resources to handle large numbers of calls, but marketing research shows that a website with a phone number instils credibility and trust in your visitors.
Keep the customer happy
It sounds obvious, but the customer will want one-to-one attention, so make sure their call is answered and ideally doesn't go to voicemail. Most customers will accept queues as the norm and wait with their call on speakerphone.
It's also important that someone qualified is on your end to pick up the call – a customer advisor who knows what they are talking about and can deal with the problem efficiently. Aim for first call resolution – and ask for feedback either on the call, or afterwards through a text message or survey, so you know if and where you can improve services.
Evaluate your inbound call solution
Whatever your business' requirements, there is inbound calling technology out there to suit you.
If you're keen to bring your customer services operations into the modern age and meet demand for anytime, anywhere service, consider a multi-channel contact centre solution. These solutions enable you to interact with your customers through web chat, email and social media messaging (as well as calling) – and deliver a consistent experience regardless of the channel.
If your business has peak periods for call traffic – whether regular or a one-off – consider a call routing and management solution that sits above your SIP platform. What this means is, you can process inbound calls before they reach (and potentially swamp) your infrastructure.
Provide self-service options
Many customers' calls can be answered simply, without needing to speak to an operator. They often want to find an answer to their problem, such as checking the status of their order or the balance on their account. A lot of these requests can be handled without live assistance.
Self-service is an essential part of an integrated customer experience, and there are various options to choose from, including speech recognition, touch-tone and mobile options. Also consider systems which offer a call-back function, for customers who don't want to wait in long queues.
Integrate your CRM with your phone system
Make your customer data work for you by using Computer Telephony Integration (CTI), which links your telephone system to your computer.
Having access to this information means agents will know exactly who's calling before they answer the phone. This removes the need to spend time going through multiple databases to confirm the customer's information.
It can also help the advisor field calls to other personnel if necessary, learn about previous calls, and look at relevant information stored, about the customer or the product they have bought or previously enquired about.
The customer service representative will also be able to log the call and update customer information, which will improve the performance of your inbound call services.
Research your daily call centre metrics
If your customer contact solution allows, access in-depth reports and statistics to really understand the inbound calling experience and how you can make changes to improve it.
Create customised reports, or use dashboards displaying key customer service metrics. These are vital to analysing how efficiently your system and advisors are working. Metrics you can look at include:
Service level and response times. These are the clearest indication of what customers experience when they attempt to contact you.
Forecast accuracy. There are various methods to measure this, but a popular approach is "per cent difference" or "per cent error". This is the per cent variance between the number of inbound customer contacts forecasted for a particular time period versus the actual number of contacts received by customer advisors during that time.
Average time in queue. This will help you assess whether you need more, or fewer agents answering calls.
Average call abandonment rate. You want to deliver great customer service, but it will never happen if your customers don't stay on the phone long enough to get help. The average call abandonment rate measures the percentage of callers who hang up before they reach an advisor.
Quality of the contact. Typically assessed by monitoring and recording calls, this is a critical customer-centric performance metric in all call centres. It measures individual agent performance against criteria needed to fulfil the centre's goals and requirements.
Customer satisfaction. Understand how well you are doing in terms of service and identify your happy and unhappy customers for follow up. A common metric is Net Promoter Score (NPS), which asks customers how likely they are to recommend your service to others on a scale of 1-10.
What we offer
Here at N4Engage, our customer contact solutions are scalable in deployment, size, complexity and integration to ensure successful and effortless customer interaction, whatever your budget.
We also provide a range of business optimisation tools for the purpose of analysis, metrics and feedback. These offer insightful reports which can improve customer service, resolve customer disputes and meet legal requirements such as PCI compliance.
To learn more about how we can help you improve customer contact, get in touch with our experts today.
---
Further insights:
---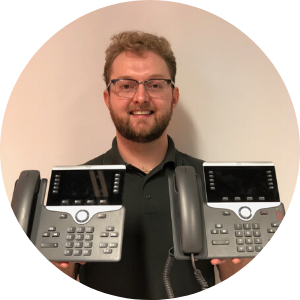 Who is Simon?
Simon has been working in the Telecommunications, VoIP and Unified Comms industry since 2004 working for several of the industry's leading service providers. From traditional on-premise PBX systems to cloud-based IP telephony solutions with deployments in both the UK and abroad, Simon has great breadth of experience across multiple service industries.
If you're looking for an expert to guide you on how to make the best use of your technologies, Simon's the man to call.
Find Simon's full author profile here.