Resilient, compliant and secure collaboration
As a healthcare organisation, you're under pressure to increase operational efficiency and make cost savings, without compromising patient care.
Healthcare organisations are changing the way they operate

More and more healthcare organisations are moving collaboration systems to the cloud for cost and efficiency savings. 

You need to deliver quick, consistent patient care

Physicians, nurses, and medical specialists are making decisions faster, over distance, with secure video-conferencing and whiteboarding.

You need 

an

 experienced collaboration solutions provider

One who is used to delivering mission-critical, HSCN compliant solutions, which ensure undisrupted service around the clock. 
Our healthcare collaboration services offer a unique range of benefits
Future proof your organisation

Use collaboration solutions that are scalable, cost-effective and meet the changing communication preferences of your patients and workforce.

Provide patient-centric care

Allow patients to interact with you in their preferred way – by phone, video, email or webchat – with our omnichannel customer contact solutions.

Unify front desk operations

Help your staff to work more efficiently and effectively, by bringing all communication channels together on to one customer contact platform.
Protect patient data

Get peace of mind knowing that our collaboration solutions are HSCN and GDPR compliant.

Ensure business continuity

Ensure no disruption to patient services, with immediate disaster recovery and expert support.

Deliver a joined-up service

Equip staff so they can collaborate easily, and clinicians so they can work consultatively, regardless of location.
Transform your workplace
Ageing, on-premises collaboration systems require maintenance, taking up time and budget. They can stop you from achieving greater operational efficiency and scaling with your organisation's growth.
By working with a cloud collaboration provider such as N4Engage, your collaboration systems costs are predictable.
We'll take care of infrastructure maintenance and the associated costs, including licensing and support, so you can focus on other operational priorities. Plus, as your organisation grows, you can add new users to your systems, quickly and easily.
Provide a patient-centric service
Patients increasingly expect to interact with healthcare organisations in the same way they interact with businesses and other services. This might mean booking their own appointments using a self-service function or making initial contact by email or webchat.  
Adapt to your patients' communication preferences with our omnichannel contact solutions, which enable patients to interact with you by self-service, phone, email and webchat. 
With analytics capabilities, you can monitor your interactions with patients and find ways to improve on them – so that you continue to deliver patient-centric service.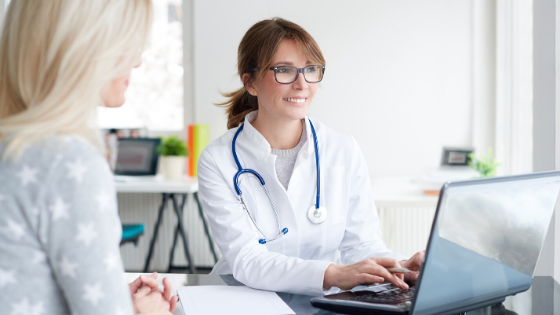 "Compliance is imperative to protect against the risk of fines relating to privacy and security. We put customers at the forefront when we deliver collaborative solutions; ensuring our solutions are compliant and meet business needs. We plan and design solutions which allow businesses to reshape their workforce capability, while at the same time allowing everyone to work in a secure manner."
Compliance is key
To protect your organisation and your patients, you need to know where your data is and who is managing it.
We can give you that peace of mind, as a UK-based collaboration solutions provider, with end-to-end control of our infrastructure, including our data centres, core network, cloud infrastructure and collaboration platform. Our solutions are also GDPR and HSCN compliant.
With call recording,  your calls can be encrypted and archived, to ensure regulatory requirements are met.  All data remains your property and is always hosted within N4Engage's own platform.
We have experience migrating healthcare organisations to the cloud
We've provided collaboration solutions for over a decade, and we've been recognised for delivering them with expert technical knowledge.
We're one of only a handful of organisations to hold the Cisco Cloud & Managed Service Provider designation, and an even more exclusive Cisco Powered Hosted Collaboration Service (HCS) accreditation.
This means we regularly undergo rigorous third-party audits of our operations, verifying that we have the expertise to provide reliable, secure and supported collaboration solutions.
Our services include our own SIP trunking for PSTN access, omnichannel customer contact centres, recording, and full managed services.
Are you ready for a better, more productive business?
Communicate securely with your colleagues, customers and partners, increase business productivity and adapt to the changing demands of your workforce and customers with N4Engage.