Products
Video Conferencing & Online Meetings
Video Conferencing & Online Meetings
Our Cisco Webex suite of online meeting solutions enables you to meet colleagues, customers and partners at the click of a button.
As a cloud-based meeting solution, you can meet whoever you want, whenever and wherever you want – even on the move with the Webex mobile app.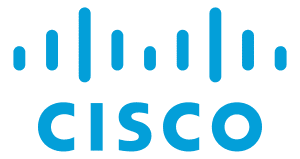 Need to do business a little differently?

Travel budgets have shrunk and your workforce is more dispersed, yet working collaboratively with colleagues, customers and partners remains important.

Want to make meetings more productive?

When it's time-consuming to set up and run online meetings or video quality is poor, you need to reconsider your video conferencing solution.

Concerned about online meeting security?

While there are a range of options out there, you need to ensure that your meeting solution doesn't compromise the security of your business.
Boost business productivity
Exchange ideas and reach decisions faster

Through content sharing via Webex Boards and Spaces.

Don't waste time taking notes during meetings

Switch on cloud-based recording with audio transcription. 

Utilise meetage use and performance analytics

To understand how your business is using Webex Meetings and make changes. 
Driving digital transformation with Sutton Winson
Sutton Winson came to N4Engage needing to replace its existing telephony system.
By adopting Webex and moving to a single, unified phone system, the team now has access to a highly integrated and effective solution, while the company also presents a more focused presence to its clients.
"N4Engage stood out as a provider with the scale and stature to deliver the infrastructure we needed, but with a customer service culture that gave us confidence that we were an important part of their business."
An excellent user experience
Starting and joining meetings becomes seamless, thanks to integrations with Outlook, Office 365, Google and more.
Customers and partners feel like they're in the room with you, with high-quality video and audio-conferencing.
Building relationships with every participant is easy when you have stats telling you how many people are in the room, customisable video layouts and instant access to participants' details through facial recognition.
Remain secure and compliant
Our suite of online meeting solutions gives you strong encryption, compliance visibility and control. In a world where we're no longer working in fixed locations, with fixed devices, you can continue to protect your business data.
Secure your users: Set risk-based policies and see user activities.
Secure your devices: Force PIN-lock and remote wipe compromised mobile phones.
Secure your content: Get end-to-end encryption for files, messages and whiteboards.
Our Video Conferencing & Online Meetings solution provides a unique range of benefits
Easy to use

Join meetings with the click of a button and enjoy HD-quality video and audio conferencing.

Flexible

Meet with anyone, anywhere, on any device – even while on the move with the Webex mobile app.

Productive

Work seamlessly using app integrations, screen and content sharing, plus record and transcribe features.
Relationship building

See and speak to every participant, thanks to customisable video layouts and facial recognition.

Cost-effective

Reduce time and money spent on face-to-face meetings or problematic video conferencing tools. 

Secure and reliable

High-strength encryption and strict role-based access ensures data security at all times. 
Smarter collaboration with Webex Boards
Simplify collaboration in meetings with our all-in-one whiteboard, wireless presentation screen and video conferencing system.
Share ideas, reach decisions and work collaboratively towards business objectives with the digital whiteboard. Content can be shared or drawings created from scratch and saved for later by anyone in the meeting space – even remote participants.
Save on valuable office space with your Webex Whiteboard functioning also as a video conferencing system and presentation screen.
Get maximum use out of your investment with a conference device that is easy to use. The Webex Board turns on when you enter the room, knows your meeting schedule and responds to voice commands.
Transform your meeting spaces with Webex Room Systems
From home to huddle to meeting room, there's a Webex Room System to suit your needs.
Meet quickly and easily. Walk into the room and join a meeting instantly. Book rooms from your calendar, even when out and about. Or make video and voice calls to other standards-based systems and services, even when you're not the host!
Enjoy a consistent, high-quality experience, whether you're joining a meeting from your mobile, laptop or video conferencing system.
Engage large audiences through Webex Events
Host webinars and online events that generate new leads, engage customers and attract partners. Our Webex Events solution enables you to hold professional online events and corporate meetings for up to 1,000 participants.  
Reach global audiences and boost attendance through real-time online events.

Engage audiences with high quality video and audio, plus interactive content such as screen sharing, Q&A, polling and chat.

Position yourself as the expert, with a branded webinar and the ability to host high-quality panel discussions.
Analyse your audiences, with an enrollment process that allows you to score, track and follow up on leads.

Get the most out of your event, recording it for future use and circulating to registrants who missed out.

Provide a high-quality event for all users, including those on Android, iPhone and iPad devices.
Powered by Cisco
We're one of only a handful of organisations to hold the Cisco Cloud & Managed Service Provider designation, and an even more exclusive Cisco Powered Hosted Collaboration Service (HCS) accreditation.
This means we regularly undergo rigorous third-party audits of our operations, verifying that we have the expertise to provide reliable, secure and supported collaboration solutions.





Do you want seamless, secure and reliable meeting experiences, every time?
Boost your business productivity with our Video Conferencing & Online Meeting solutions. Simply fill in the form below and we'll be in touch.