Business Solutions
Customer Contact
Customer Contact
When you're handling hundreds or thousands of interactions with customers each day, you need a solution which is right for every customer, which builds relationships with them and boosts profits.
We offer customer contact solutions that bring your communication channels together – keeping them consistent and engaging for customers, and easy for staff to use.
Engage every customer with our omnichannel customer contact solutions.
Meet your customers' expectations

In today's connected world, customers expect to interact through self-service, web chat, video, email and social media messaging.

Provide a consistent customer experience

However customers contact you, whether by phone or webchat, they expect consistent experiences and offers across channels.

Improve workflow, increase productivity, reduce costs

Use one interface to manage all customer interactions, plus self-service capabilities to take care of simple queries.
Our services provide a unique range of benefits
Find a solution that works for your business

Our team will source the right solution elements and customisations for you and your customers. 

Provide consistent experiences, tailored to each customer

Let your customers choose how they get in touch with you, and get your interactions off to the best possible start.

Automate the customer journey, improve workflow

Use webchat and AI bots to automate the customer journey and handover to agents when needed.
Minimise downtime, maintain great levels of service

Provide the services your customers need, with a resilient solution and support from our expert team. 

Monitor and improve your day-to-day performance

Get insights into your interactions, and apply skills-based routing and workforce optimisation.

Improve workflow, increase productivity and reduce costs

One interface to manage all customer interactions, plus self-service capabilities for customers.
Powered by Enghouse Interactive
Our customer contact solutions are powered by Enghouse Interactive, a leading provider of multichannel contact centres and customer experience technologies. As a certified Enghouse Interactive partner, we've worked closely together to deploy customer contact solutions across a variety of organisations.

How has remote working impacted customer contact?
COVID-19 and remote working has changed the way in which customer contact centres work. Agents are no longer in one location. Customers have changed the way they get in touch, and the reasons for it. And the importance of human interaction over AI is now evident.
We teamed up with our partners, Enghouse Interactive, to talk about what the future of customer contact looks like.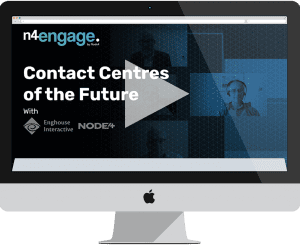 Join our on-demand panel discussion to discover the impact COVID-19 has had on customer contact, the mistakes contact centres have made, and what our experts predict the future of customer contact will look like.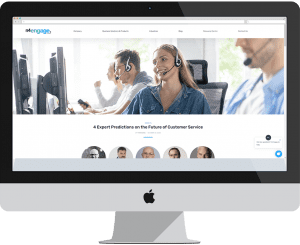 We may not have a crystal ball on the trajectory of the pandemic or future government decisions, but read our latest blog to discover our predictions on what customer service will look like in the next few years.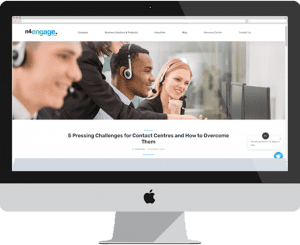 We waved goodbye to the traditional set-up of contact centres earlier in the year. But what impact has this had? What challenges does this present for the customer contact side of the business, and how they can be overcome?
Our Expertise
We've been providing collaboration solutions for over a decade, drawing on our in-house expertise and strong relationships with industry-leading vendors.
Cisco Cloud & Managed Services Program (CMSP) Provider
As a close partner of Cisco and one of only a handful of organisations to hold Cisco Powered Hosted Collaboration Service (HCS) accreditation, you can be sure we know our Cisco products.
We regularly undergo rigorous third-party audits of our operations, verifying that we have the expertise to provide reliable, secure and supported collaboration solutions.
Microsoft Certified Partner
A trusted Microsoft Partner, we hold certifications including Microsoft Azure Expert MSP, and Microsoft Tier Cloud Service Provider (CSP) Direct Partner.
These enable us to deliver a true hybrid platform, with extensive capabilities across Azure public cloud, as well as services deployed in our own UK-based data centres.





Engage every customer with our omnichannel customer contact solutions
Meet your customers' expectations and provide a consistent customer experience with our Customer Contact solutions. Simply fill in the form below and we'll be in touch.