We waved goodbye to the traditional set-up of contact centres earlier in the year. No longer the open-plan floor, with agents sitting side by side.
As a result of the pandemic and the UK Government's guidelines to work from home, businesses had to pick up their customer contact solution and move it into agents' homes, operating with a dispersed workforce. This introduced technical issues for call centres, but more so, it turned business culture on its head, creating challenges around managing people, policy, processes and systems. Not all of those challenges have been resolved, or at least they need to be looked at more closely if your remote contact centre is to become a permanent fixture.
Here we discuss some of the challenges for the customer contact side of the business, and how they can be overcome.
Managing remote agents
When contact centre staff were all together on one office floor, management was easier. Supervisors and team leaders could walk around, oversee operations and check-in with agents having problems.
They were the motivators and were there in-person, to ensure that their teams received support and assistance. Now, team leaders must still support their staff, but remotely, and in ways they are probably not used to.
Solution: Clearly, team leaders can't rely on the traditional channels they were using to manage staff. They need to communicate and collaborate with voice, email and webchat.
Part of the solution is providing your workforce with the right technologies to do this effectively, for instance, Unified Communications tools like Cisco Webex Teams or Microsoft Teams. It's also about providing training and ongoing support for these tools, to ensure staff actually use them.
Dealing with atypical customer interactions
Various businesses have gone down a digital by default route, meaning that everything the customer interacts with is a chatbot or self-service user forum of some description.
For these organisations, 2020's events were what McKinsey calls a "moment of truth". It's that moment where one time out of 100, things have gone wrong for the customer, and it's your chance to demonstrate what a great company you are.
Take low-cost airlines, for example. When the UK Government restricted travel to curb the spread of the pandemic, customers were contacting airlines about cancelled holidays. These were emotionally charged interactions, as customers were uncertain, perhaps annoyed that their holidays had been cancelled and concerned about losing money. Artificial Intelligence and chatbots did not have the script (nor the sympathy) to handle those interactions.
Solution: What you need in your moment of truth, is a connected individual, part of a connected enterprise.
This is where Unified Communications tools like Microsoft Teams come in, as they can pull in people from within the organisation who wouldn't necessarily consider themselves to be part of the customer services team.
These people do, however, have deep domain skills or the authority to make an ad-hoc decision and solve the customer's problem. That ability to pull in networked individuals who can add specific value to a specific customer's issue is critical.
Scaling to cope with unexpected peaks
Over the last six months, businesses may also have experienced unexpected surges in their contact centre traffic. For some, this was a rise in voice traffic when they were used to customers contacting them through digital channels. For others, it was increased traffic across all channels, outside of the usual peak season.
To cope with this, businesses suddenly had to fold in 50, 100, even 200 agents overnight and equip them to follow a standard script or triage the inbound calls. 2020 could be written off as a one-of-a-kind year, but who's to say it won't happen again and, in which case, is your business prepared to scale?
Solution: Pre-2020, lots of businesses had some kind of strategy around migrating their systems to the cloud, whether that was just for data backup or shifting the full call centre and everything else with it.
What we've seen in the last six months is that shift to the cloud accelerated, compressed into a far shorter period than initially planned. Why? Because one of the big technological benefits of the cloud is the ability to flex and scale systems in a commercially viable way.
If you want to be fully prepared for unplanned events, the cloud can bring more agility into your systems and processes.
Adapting to new communication patterns
Many contact centres have seen a rise in voice traffic, as customers call in to talk through more complex problems with a person, rather than a robot.
At the same time, customers have got used to interacting with businesses in different ways, whether that's having virtual viewings of properties or video consultations with medical professionals.
Customer-facing organisations have had to adapt to Government restrictions, customer preferences and what competitors or other sectors are offering in terms of customer service.
Solution: To cater to these different demands, consider taking an omnichannel approach, including all the classical channels such as webchat and email, as well as messaging platforms such as WhatsApp, Microsoft Messenger and Apple Business Talk.
Where you're using bots and self-service, provide them with job descriptions. This way, you know exactly what the automation is for, and whoever's dealing with it will know when a conversation should be escalated to a live person.
Managing a shift in cost-profile
Technologies such as video are proving revolutionary for customer-facing businesses. Providing medical consultations via video conferencing, for example, is far more cost-effective, as medical professionals can meet with patients without travel or consultation room costs.
On the other hand, customers who are used to sweating their assets, relying on perpetual licences and the like, are having to change the way they spend. They no longer have to rationalise with senior business. They just have to find the budget to fund video-conferencing tools, which is easier said than done.
Costs on a subscription basis can get very expensive very quickly when you've got a large workforce suddenly shifting to this model.
Solution: It's all about controlled migration, taking a step back and looking at your customer experience strategy.
You need to look at your most important customer journeys and define what a great experience looks like, before focusing on the people, processes and technology you need to deliver it.
Where organisations go wrong is to make a knee-jerk decision, moving everything on to specific platforms or technologies when they don't really need to.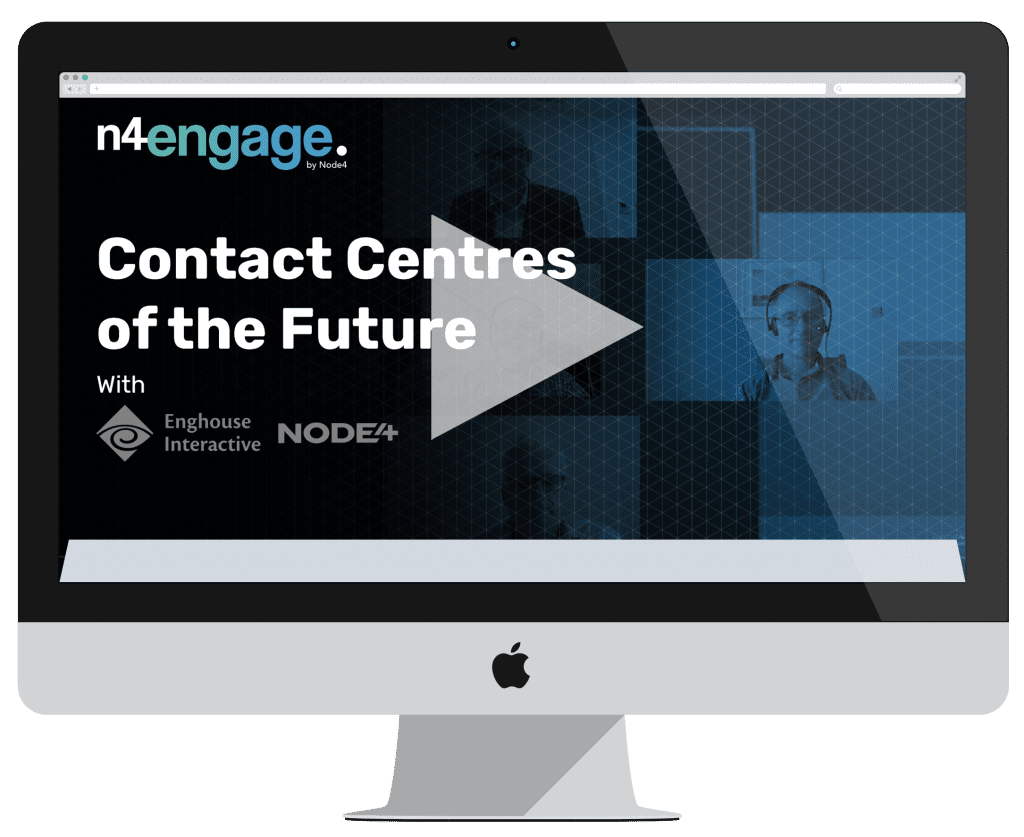 Want to hear more from our experts on the changing face of customer contact?

Click here to watch our panel discussion with Enghouse Interactive.

---