Business Solutions
Workplace Transformation
Workplace Transformation
Migrate your legacy platforms to the cloud and benefit from reduced costs and increased resiliency, agility and security.
Manage increasing technical debt

As on-premise equipment ages you could be faced with increasing maintenance costs, as well as legacy licencing and support fees.

Keep pace with business growth

You need a collaboration infrastructure that can support changes – adding new users or sites should be simple and cost-effective.

Adapt to changing user demands

Your customers, partners and staff expect to work with tools and applications similar to those they use in their personal lives.
Our services provide a unique range of benefits
Support business growth and change

Scale your infrastructure up or down, quickly and easily, according to your business needs.

Adapt to changing user demand

Whether that's mobile working for your staff, or self-service apps for your customers.

Reduce costs and avoid technical debt

Let us take care of infrastructure costs including maintenance, licencing and support teams.

Guarantee business continuity

A service provider cloud environment offers higher security and resilience, protecting your organisation.
Modernise your phone system
Whether you're facing ISDN switch-off or operating with another legacy phone system, it makes sense to look at alternatives. Ones that will future-proof your business and meet changing requirements such as cost savings on international calls or video conferencing for a mobile workforce.
Our PSTN access service, SIPLink, enables you to make and receive telephone calls and access other IP services such as video calls, video conferencing and presence information. Rather than use a third-party SIP service, we own and manage our own platform, with multiple connections to multiple T1 PSTN carriers.
SIPLink is offered as standard with our cloud and hosted telephony offerings and can also be provided for other Bring-Your-Own-Carrier requirements such as existing PBX provisioning, Webex Calling, Microsoft SfB Server and Microsoft Teams.
The Journey to a Hybrid Workplace
In 2020, we were thrown into a remote working environment with limited time to adequately prepare. Now, many of us are considering a new 'hybrid working' approach where there's a mixture of office-based workers and remote workers.
We teamed up with Cisco, Enghouse Interactive and Cavell Group to bring you best practice approaches to hybrid working, top considerations to think about, and the best tools to improve collaboration and business productivity.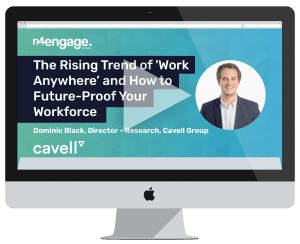 Join Dominic Black, Director – Research, Cavell Group as he looks at how the workplace has changed irrevocably in 2020 and what the future of the workplace looks like. Not only will work be done 'anywhere' in the future, but the service and technologies that enterprises need to be adopting will continue to grow in importance to enable this shift.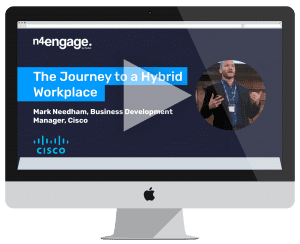 Join Mark Needham, Business Development Manager, Cisco, as he explores how intelligent workspaces are a critical component in the journey to a hybrid workspace. Displays, sensors, automation and AI will support the modern secure workforce by removing friction points and keeping workers safe and productive from any location, at any time.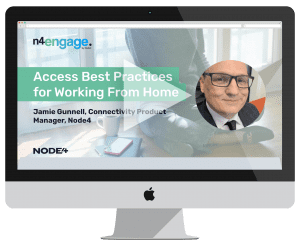 Finding the right work space within your home to work from and ensuring that space is free of distractions and noise is key to maintaining great productivity levels. Jamie Gunnell, Connectivity Product Manager, takes a look at tips and actions you can take to ensure you are doing all you can with your technology to help improve your working from home experience.
Vicky Withey, Head of Compliance, Andy Collins, Head of Security, and Martin Rothe, SOC Team Leader, explore the key security and compliance considerations when adopting a hybrid working approach.
Join to discover learnings from our customers, top tips on ensuring your workspace is secure, and suggestions on where to begin if you're at the start of your hybrid working journey.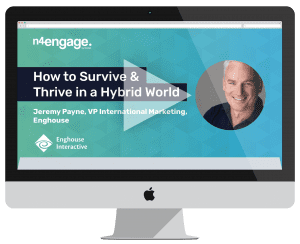 With remote and hybrid working in high-demand organisations need to rethink new practices to adapt to the new way of working through a Digital by Design approach.
In this session Jeremy Payne, VP International Marketing, Enghouse Interactive, takes a look at the top five changes smart organisations need to make to their customer experience approach to survive and thrive in this brand new hybrid world.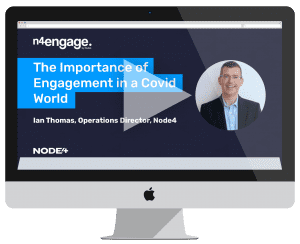 In this session Ian Thomas, Operations Director, explores how to maintain a strong company culture regardless of whether employees are in the office or working remotely, as well as exploring the importance of employee wellbeing.
You'll leave this session with a greater understanding of the benefits of culture and wellbeing, alongside tips and best practices to migrate from remote working to hybrid working.
Skype for Business Online End of Life
Skype for Business Online reached End of Life (EoL) on July 31st 2021. 
Microsoft made this decision in order to put all of its investment and feature enhancements into Microsoft Teams, their "hub for teamwork" in Microsoft 365. Teams is improving rapidly and Microsoft aim to have full feature parity with Skype shortly.
Migrate your legacy platforms to the cloud and benefit from reduced costs and increased resiliency, agility and security.
Future-proof your business
Central to workplace transformation and modernisation is your approach to hosting your collaboration infrastructure. It's difficult to support business change and growth with ageing on-premises systems, plus it takes time, money and resource to maintain them.
Move to our fully managed cloud service and we'll take the strain out of maintaining your collaboration infrastructure, as well as planning and building for the future. Which means you can focus your time on other areas of workplace transformation – from changing workflows to supporting user adoption.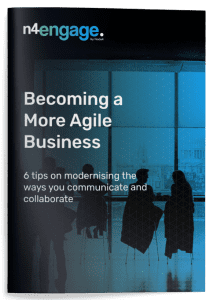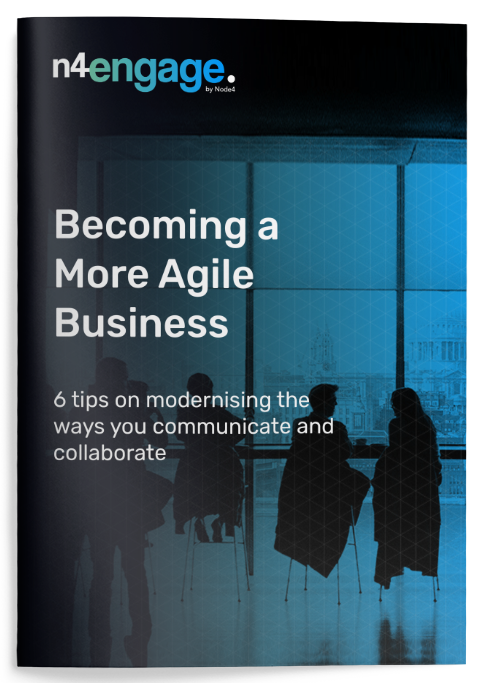 Our Expertise
We've been providing collaboration solutions for over a decade, drawing on our in-house expertise and strong relationships with industry-leading vendors.
Cisco Cloud & Managed Services Program (CMSP) Provider
As a close partner of Cisco and one of only a handful of organisations to hold Cisco Powered Hosted Collaboration Service (HCS) accreditation, you can be sure we know our Cisco products. We regularly undergo rigorous third-party audits of our operations, verifying that we have the expertise to provide reliable, secure and supported collaboration solutions.
Microsoft Certified Partner
A trusted Microsoft Partner, we hold certifications including Microsoft Azure Expert MSP, and Microsoft Tier Cloud Service Provider (CSP) Direct Partner. These enable us to deliver a true hybrid platform, with extensive capabilities across Azure public cloud, as well as services deployed in our own UK-based data centres. Services include Microsoft 365 or Office 365 licences, and our Direct Routing and Teams Call Recording solutions utilising Microsoft-certified technology.





Are you ready to transform your workplace?
Migrate your legacy platforms to the cloud and benefit from reduced costs and increased resiliency, agility and security. Simply fill in the form below and we'll be in touch.