Products
Microsoft Teams Calling
Microsoft Teams Calling
Microsoft Teams Calling (also known as Microsoft Direct Routing), based on our SIPLink technology, enables you to easily make and receive external calls within your Teams environment. 
Whether you've purchased Microsoft Teams from us or another provider, we can provide direct routing to you as a managed service. This offers a feature-rich and cost-effective alternative to the Microsoft Calling Plans. 
Add calling to your Teams platform, without compromising on features or cost.
Unable to make external calls from Teams?

If you're increasingly relying on Teams for communication, add telephony to talk to other people on the PSTN.

Want to keep building your Microsoft estate?

You've made that initial investment in Teams – why not get more from it by using it as your office phone system?

After an alternative to Microsoft Calling plans?

If you're looking for a more cost-effective, flexible option, then our Direct Routing solution provides exactly that.
Microsoft Teams
In the modern workplace, teams need to communicate on their preferred devices, via different channels, often from separate locations. Without a strategic, unified communications solution, business communication can become disorganised, siloed and ultimately unproductive. 
Microsoft Teams brings your teams together onto one cloud-based communications platform, enabling them to chat, meet, make calls and share documents using intuitive tools and familiar apps. 
Communicate wherever, whenever and however you need to.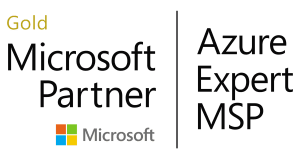 How does Microsoft Teams Calling work?
Direct Routing links the PSTN to Teams through two key elements: Session Border Controllers (SBCs) and SIPLink, our SIP Trunk service: 
Our Microsoft-accredited SBCs provide the interface between your Teams tenant on Microsoft's cloud service and N4Engage's network. They provide security and interoperability between the two networks and allow calling functionality.
Our SIPLink service is the essential component for connecting you to the PSTN. It is fully hosted and managed by N4Engage and provides the interface between the Microsoft Teams SBCs and external telephony users. We can provide the full range of SIPLink features to Microsoft Teams users, including national and international inbound numbering, advanced call routing and bespoke integration to other telephony systems connected to SIPLink.
Straightforward, reliable service
If you want complete confidence in delivery and guarantees that any issues can be resolved quickly, you need to work with a provider that has 100% control over their solutions.
Here at N4Engage, we have end-to-end control of our Microsoft Teams Calling solution. Unlike providers offering SBCs only, our solution offers both elements – SBCs and SIPLink – for connecting you to the PSTN.
We're not bolting together services and software with other providers – everything is hosted and managed by us. It's our solution, in our buildings, on our cloud, delivered across our network.
Microsoft Teams Calling provides a unique range of benefits
Cost-effective

Competitively priced Calling Plans, charged on a per user per month basis, with minutes pooled across users.

Flexible

Enable staff to make and receive calls to anyone, on any device, working from the office, at home or in the field. 

Tailored

Add international numbers, IN carrier services and network-based services not available on Teams Phone System.
Seamless

Interoperability with existing services, plus number porting, makes migration seamless for staff and customers.

High availability

Minimal risk of downtime and its impact on your business, thanks to our secure, resilient SIPLink platform.

Reliable

In-house solution, which means we provide hosting, deployment, support, monitoring, PSTN access, billing, etc.
Tailored calling solution for your business
Do you see Microsoft Teams as your Unified Communications solution, bringing together different departments to work productively and provide a consistent customer experience?  
Perhaps you'd like to enable advanced calling features for your customer contact agents and record calls for external compliance? Or you'd like to allow calls with contacts who are using different collaboration solutions?
All of this is possible through our SIPLink platform. We can provide Direct Routing and add in advanced call features – as and when your business needs them.

Our Packages
To utilise our Teams Calling solution, a Microsoft Teams Phone System licence is required. This is included in some Microsoft bundles, or can be added to others at additional cost.
Once the Phone System licence has been activated, you can deploy our Teams Calling solution for the calling service. This turns Teams into a fully-fledged PBX, providing you with phone numbers and the method to make and receive calls.
We'll make it a seamless transition, whether you're migrating from an onsite PBX, Skype for Business or simply want a fully functional Microsoft Teams to sit alongside your business phone system.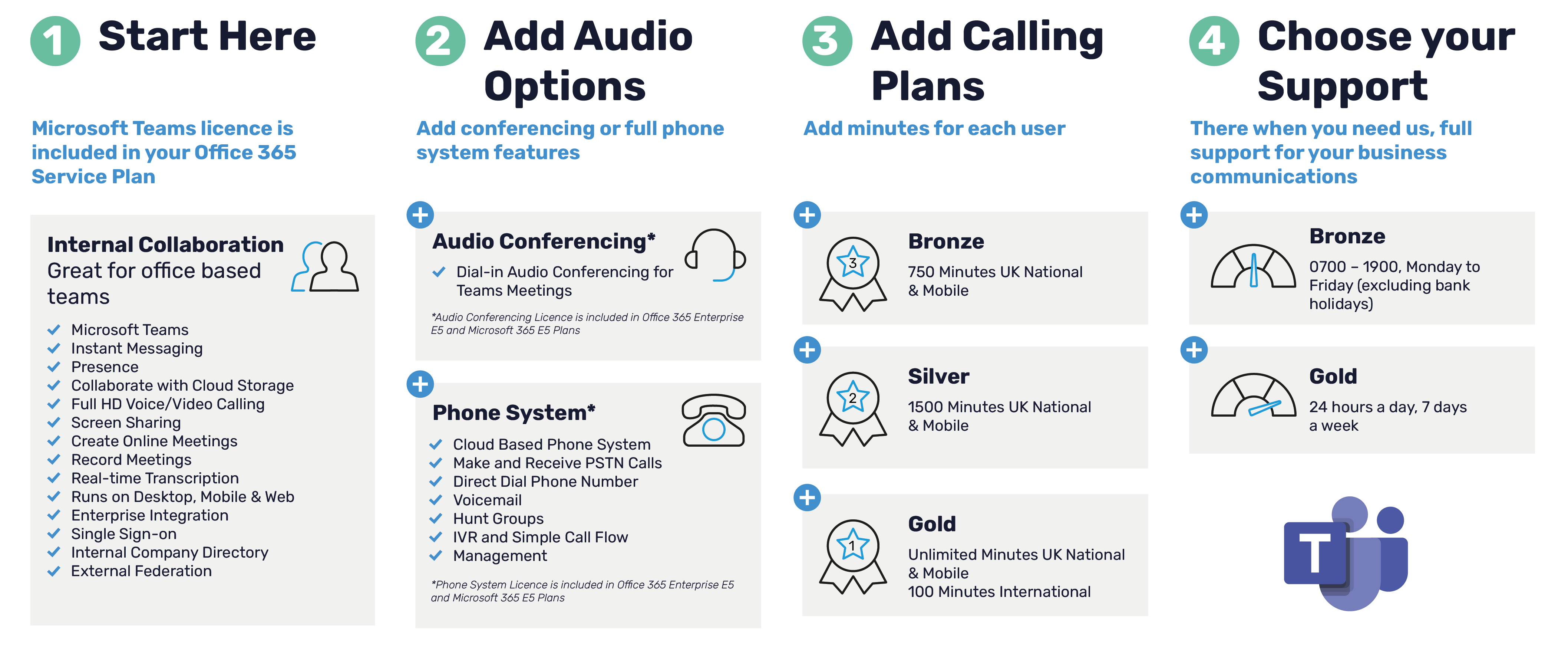 Our Expertise
We've been providing collaboration solutions for over a decade, drawing on our in-house expertise and strong relationship with Microsoft.
A trusted Microsoft Partner, we hold certifications including Microsoft Azure Expert MSP, and Microsoft Tier Cloud Service Provider (CSP) Direct Partner.
These enable us to deliver a true hybrid platform, with extensive capabilities across Azure public cloud, as well as services deployed in our own UK-based data centres.
Services include Microsoft 365 or Office 365 licences, and our Direct Routing and Teams Call Recording solutions utilising Microsoft-certified technology.





Want to add calling to Microsoft Teams?
Take the more flexible, cost-effective approach with N4Engage. Simply fill in the form below and we'll be in touch.