Improve operations, drive sales
Today's motor dealership needs to work effectively across multiple sites, alongside manufacturers, to win customers. This competitive industry requires constant technology innovation to meet customer demand.
Sales depend on great customer experience

Enable customers to communicate seamlessly with you, however they contact you – webchat, social media messaging, video or phone.

Collaboration gives you the competitive edge

Working with manufacturers on video evaluation of vehicles and digital showrooms means that you can deliver more value to customers.

Ageing technology is holding you back

On-premise collaboration systems take increasing amounts of time, money and expertise to maintain – there are alternatives.
Our automotive collaboration services offer a unique range of benefits to your business
Equip staff to work productively and make sales

Use mobile working and collaboration tools integrated with your Dealer Management System. 

Get your team working towards the same goal

Create a unified sales force with a 'message from head office' on a daily or weekly basis.

Ensure your collaboration systems are working efficiently across sites

Move from on-premise systems, which take time and money to maintain, to a unified cloud collaboration platform.
Work with manufacturers to deliver more value to customers

Collaborate with manufacturers and partners through voice, video, instant messaging, presence and conferencing.

Provide a great experience for every customer

Allow customers to interact with you seamlessly by webchat, social media messaging, video or phone.

Maintain your high standards of business

Use our call recording service to meet regulations and provide induction and refresher training to staff. 
Collaborate with manufacturers
Working closely with manufacturers on high-end operations and marketing, you can generate more leads, make more sales and deliver greater value to your customers.  
Establishing better working relationships with manufacturers requires the right collaboration tools. With our voice, video and web conferencing solutions, you can meet manufacturer's expectations. 
Get customer experience right
Get customer contact right first time, with our contact centre solutions. They're built so that however customers contact you – by phone, webchat or social media messaging – they'll get a consistent and engaging experience. 
We'll also source the right solution elements and customisations for your business – whether that's call recording for compliance, or analytics for improving sales performance. 
"N4Engage's solution allows people to interact with us through web chat & later we'll add in social media. We aim to give our customers the choice of the most convenient channel, but most importantly always to give them the highest possible level of customer service."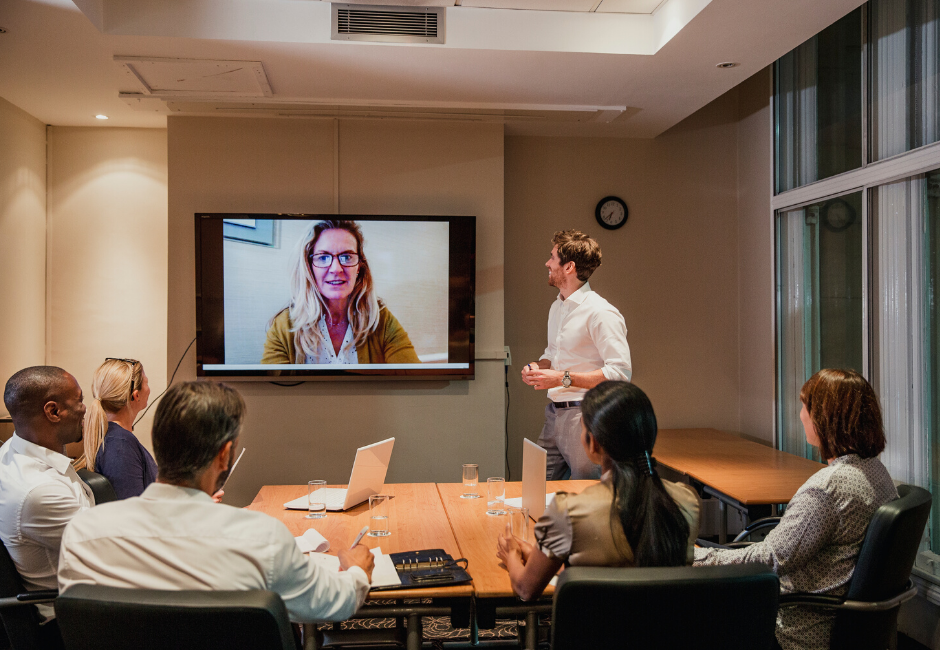 Improve communication across your business
To win new customers, and keep existing ones, your teams need to work collaboratively across multiple dealerships and franchise sites. 
Our collaboration solutions enable seamless communication between sites and individuals. Where you need it, we can provide dedicated connectivity – data, voice and/or internet access – delivered by our own national network.  
Avoid travel between sites for team meetings by implementing our video and media-rich meetings solutions.    
Efficient, integrated working
If you want your staff to win sales efficiently and effectively, wherever they are based, you need to provide them with collaboration systems that are easy to use. Our collaboration systems can be integrated with your existing CRM or DMS, so that staff can work seamlessly and have access to the data they need instantly.     
Centralise your systems
Maximise efficiencies by centralising your systems – having one unified cloud-based collaboration solution.  
Many automotive customers have found that bringing together multiple service booking or admin teams into centralised Centres of Excellence improves efficiencies and customer experience.
Customer Stories
We love supporting our customers on their workplace transformation journeys and ensuring they're getting the most out of the collaboration tools available.
Don't just take our word for it though. Have a read on how we've helped our customers increase business productivity, team collaboration, and security.
Experience providing centralised solutions to multisite businesses

Many years of experience working with automotive customers

Expertise to deliver comprehensive collaboration solutions
We've provided collaboration solutions for over a decade, and we've been recognised for delivering them with expert technical knowledge.  
We're one of only a handful of organisations to hold a Cisco Master Service Provider designation, and an even more exclusive Cisco Powered Hosted Collaboration Service (HCS) accreditation.   
This means we regularly undergo rigorous third-party audits of our operations, verifying that we have the expertise to provide reliable, secure and supported collaboration solutions.   
Our services include our own SIP trunking for PSTN access, omnichannel customer contact centres, recording, and full managed services.  
Are you ready for a better, more productive business?
Communicate securely with your colleagues, customers and partners, increase business productivity and adapt to the changing demands of your workforce and customers with N4Engage.