Many businesses are currently reviewing their plans for employee mobility and remote working.
This has been something that many IT leaders have had on their radar for some time, but it often takes a lower priority than other projects, such as Security. Node4's research "Mid-Market IT Priorities Report" shows that 42% of IT leaders see data privacy as their key priority, whereas mobility receives less focus.
Having the ability to allow employees to work from anywhere is often seen as a 'nice to have' but many businesses have not yet embraced this and have not put the necessary planning or investment in place. Working outside of the corporate environment raises valid concerns about privacy, compliance, data sovereignty, etc – as well as being a cultural change for many businesses.
However, when implemented correctly, having the ability to work flexibly brings huge benefits to organisations and their employees. Some of these benefits include:
Employee happiness and retention
Employees are starting to expect that they will be able to work remotely – working from home is often seen as the norm, rather than a perk. Reduced commuting times help to attract and retain people. 73% of people in the UK consider flexible working to be the norm and 80% of people said that when faced with two similar jobs, they would turn down the position that didn't offer flexible working conditions.
Business scalability
Businesses can scale in size and expand into new geographic locations easily. By not having to provide a physical desk in a dedicated office for every employee, it is possible for a business to be more dynamic and scale as needed.
Business continuity and productivity
Environmental events and global health concerns can bring businesses to a standstill. If employees are unable to attend their business due to environmental factors – flooding in the UK is a recent example – or health factors – such as the spread of COVID-19 – businesses can continue to operate if workers are able to operate from home or another location.
Considered and careful implementation of technology can overcome the limitations of having an entirely office-based workforce.
Some of the key considerations for an IT leader are:
Can my users access the systems and processes remotely?
If so, are they secure and subject to the same controls and measures that would apply within the office environment?
Can the same user and customer experience be delivered?
Are the costs for this viable?
The adoption of Cloud-based subscription (or "as-a-Service") platforms is helping to address many of these issues. It is now common for IT systems to be located in a service provider's cloud rather than within a corporate environment. This facilitates access from anywhere, with security and compliance implemented centrally.
The client applications themselves also support remote working. One of N4Engage's most popular solutions is Cisco Webex Teams. This application can be downloaded by users themselves – onto a computer or mobile device. By logging in using their corporate credentials they can then have access to corporate telephony, video and can share chat and content with colleagues. This is a simple and intuitive solution that allows users to work from anywhere.
Users no longer need to be in the same physical location to have content-rich meetings. This can help reduce travel time, environmental impact, and the current risks associated with many people congregating in a single location. People can join meetings from any device, any location, with video and screen sharing – all within a secure and compliant solution.
When collaboration tools are implemented correctly, they can remove the burden of relying on staff being located in a single location, whilst retaining the personal interactions and cooperative working that people rely on. Employee Mobility is now an essential consideration for your business.
N4Engage are able to provide tools and solutions to assist businesses with their short term challenges and longer term strategy around mobility. The tools mentioned here can be provided on a fully functional trial basis. Interested? Get in touch with us today!
---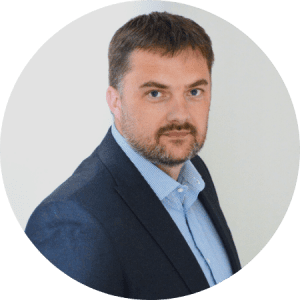 Who is Richard?
Richard Buxton has worked within the VoIP and Unified Comms industry for over 20 years. Starting out in the industry, he was responsible for adding IP telephony functionality to traditional PBX systems – years before the technology had been widely adopted. He then moved into the service provider sector and helped maintain and grow a SIP trunking platform and launch a hosted telephony solution.
Over the recent years, he has built a team and developed the Collaboration portfolio for Node4, our parent company. More recently, he has migrated the entire Collaboration portfolio and teams into our brand new business unit – N4Engage.
Find Richard's full author profile here.