The news that traditional phone lines were about to be phased out shouldn't have come as much of a shock to most people. Anyone who has seen an iconic red telephone box being used as a makeshift community library probably realised something was happening with how our approach to communication methods is changing.
How many of us still use our landlines with any regularity? We are now predominantly mobile. When Openreach launched a campaign to warn us all that PSTN and ISDN would start to be phased out to make way for more affordable, functional and sustainable voice technologies, we couldn't argue with their logic.
Landline calls have halved over the last six years and phone lines are often now just used to access broadband. The rise of mobiles is the main culprit for this with residential use, not so much because we use mobiles to make calls, but because we don't make calls so much at all. Instead many people now text, message, email, or use social media.
For businesses, it's the popularity of IP telephony mixed with mobility that has signalled the end for these old technologies. With so many businesses leveraging their affordable ultra-fast connectivity to use VoIP and SIP solutions "over the top", dedicated telephony lines are simply no longer a financially viable voice option for the provider. The ROI simply isn't there with call volume, plus they are costly and difficult to maintain.
The copper line and telephone exchange network has connected homes and businesses all over the UK for well over 100 years, but PSTN and ISDN are the victims of a culture that values flexibility. It's something that the two, traditional technologies cannot deliver. Enterprise-grade IP communications can divert or forward phone calls intended for an office location to anywhere in the world, on most devices, delivering high quality calls, video conferencing and feature-rich communications. It's not just the big corporations leading the way with this. The main surge in popularity for IP telephony uptake is driven by SMEs – businesses which need to stay agile and flexible to compete and have seen that IP voice can help them to achieve it.
Are you still using traditional ISDN lines? Give us a call to find out what you need to do to modernise your phone systems and stay ahead of the changes.
---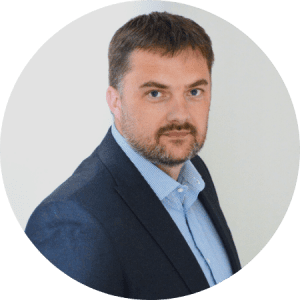 Who is Richard?
Richard Buxton has worked within the VoIP and Unified Comms industry for over 20 years. Starting out in the industry, he was responsible for adding IP telephony functionality to traditional PBX systems – years before the technology had been widely adopted. He then moved into the service provider sector and helped maintain and grow a SIP trunking platform and launch a hosted telephony solution.
Over the recent years, he has built a team and developed the Collaboration portfolio for Node4, our parent company. More recently, he has migrated the entire Collaboration portfolio and teams into our brand new business unit – N4Engage.
Find Richard's full author profile here.