As we say goodbye to ISDN and see more and more data about millennials never having used their mobiles to make an actual phone call, we ask, would customers rather type than talk?
In 2020, most businesses have got a lot more to offer regarding customer communications than phone calls. As customers, we can contact brands by email, all manner of social media – privately and publicly – and chatbots, day or night. That seems to suit most of us – and our demand for immediate information and answers.
Data shows that, in our hunt for information, most of us will initially look for an answer on the web before we try to contact a business directly. We want our question answered but if we can't find it easily on the relevant website, we don't necessarily want to make verbal contact with another human. We don't want to queue on a call, we don't want to listen to elevator music, and we don't want to bother with unnecessary small talk if we can help it. So, it makes perfect sense to pick our chosen platform and type in our question, getting back only the information we need.
The great thing about choosing a platform like chatbots over social media is that it's a live chat, so we get our answers straight away. The downside is that, whilst the software is improving, it still lacks the subtleties of human behaviour, and better suits information delivery or predictable enquiries rather than dealing with problems.
Usually if we have a problem or complaint that carries some level of urgency, we want to speak to a real person, either so that they can quickly reassure us or resolve the situation straightaway. Whilst other options are great for dealing with the routine, they aren't so good for solving complex issues with stressed out customers, where an out-of-the-box resolution or even a bit of empathy is required.
The trick, ultimately, is to have the architecture in place that can allow for every type of customer and challenge, whilst dealing efficiently, quickly and economically with all the customer contacts your business needs to thrive.
Whilst every platform has its positives, it will be interesting to see if traditional voice calls ever become redundant. For now, they are still a real and necessary part of that architecture for building our brands and keeping our customers happy and engaged.
Are you still using traditional ISDN lines? Get in touch to modernise your phone systems and stay ahead of the changes.
---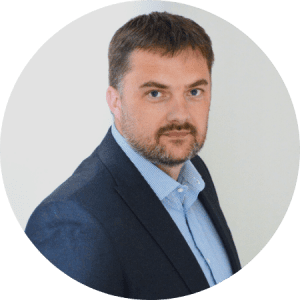 Who is Richard?
Richard Buxton has worked within the VoIP and Unified Comms industry for over 20 years. Starting out in the industry, he was responsible for adding IP telephony functionality to traditional PBX systems – years before the technology had been widely adopted. He then moved into the service provider sector and helped maintain and grow a SIP trunking platform and launch a hosted telephony solution.
Over the recent years, he has built a team and developed the Collaboration portfolio for Node4, our parent company. More recently, he has migrated the entire Collaboration portfolio and teams into our brand new business unit – N4Engage.
Find Richard's full author profile here.