With the festive season drawing ever nearer, it's time to begin thinking about wrapping up 2019 and looking towards 2020.
This year has been another great year for UC, with Session Initiation Protocol (SIP) continuing to grow on a global level, AI capabilities becoming more integrated with UC services, and UC becoming increasingly cloud-centric.
But with technologies constantly evolving and enhancing the way we work, what advancements will 2020 bring to the world of UC? These are the top four things we believe we'll see in the next year.
'Video-centric' will continue to rise
The video-centricity of UC has been growing steadily for the past few years, and this practice has now become widely deployed in enterprises, not just as a means of social communication.
The quality, reliability and simplicity of video devices and software has helped to drive user adoption. Creating video conferences used to be a cumbersome process – now it is as simple as making a telephone call.
However, it is unlikely that, even in 2020, the days of some people hiding from in-room cameras or putting post-it notes over their laptop webcams are over just yet.
AI will become ingrained into technology and business processes
The surge of artificial intelligence will continue to make an impact on the industry, and AI will increasingly become ingrained in UC technology processes across all industries. This is especially prevalent when it comes to customer contact, as businesses now understand that AI can help to improve customer experience, by quickly and reliably providing appropriate information to their customers without human intervention. When real life agents do need to become involved in a customer interaction, this can be seamless and efficient.
This can also provide rich analytics to help determine how well the contact centre is performing, and how engaged their customers are across the entire omnichannel environment. Real-time sentiment tracking can determine customer satisfaction during a call, rather than relying on post-call surveys.
Additionally, AI can help to improve the end-user experience in meetings. We've already seen platforms such as Cisco Webex providing tools that can identify who is in a meeting using facial recognition and use Cognitive Collaboration to provide relevant (publicly accessible) information about the participants. It can also identify whether the appropriate rooms and resources are being used by detecting occupancy and engagement during meetings
Mobility will continue to grow
Whilst workplace mobility has been possible for a long time, and has been widely adopted, there is no doubt that it will continue to progress. People's attitudes to mobile working are changing, and many organisations are now encouraging people to work remotely. This has been enabled by collaboration solutions such as softphone, video, rich-media meetings and the possibility of seamless transfer of calls between devices.
However, we believe the desk phone – and the physical office – is not dead and will always have a place.
Integration will become easier
In the past, it was both difficult and costly to integrate collaboration platforms with other systems. For example, in order to connect a telephone system to a specific customer relationship management (CRM) system, it would require either a bespoke development, or separate computer telephony integration (CTI) software, that would often be cumbersome and costly.
Almost all collaboration systems and business-specific Software-as-a-Service platforms now include APIs or bots to make integration easier and richer.
In many cases, end-users themselves are able to create their own integrations using web-based user interfaces or bots, without any specific DevOps skills.
Collaboration solutions are continually advancing and evolving. I believe that 2020 will see UC take advantage of the wider spectrum of technological advancements, such as AI and Machine Learning (ML), to become a more valuable tool for customer and employee satisfaction.
---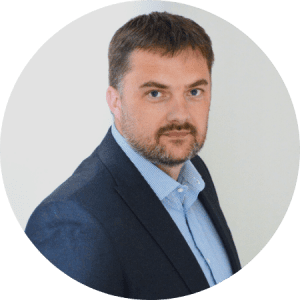 Who is Richard?
Richard Buxton has worked within the VoIP and Unified Comms industry for over 20 years. Starting out in the industry, he was responsible for adding IP telephony functionality to traditional PBX systems – years before the technology had been widely adopted. He then moved into the service provider sector and helped maintain and grow a SIP trunking platform and launch a hosted telephony solution.
Over the recent years, he has built a team and developed the Collaboration portfolio for Node4, our parent company. More recently, he has migrated the entire Collaboration portfolio and teams into our brand new business unit – N4Engage.
Find Richard's full author profile here.