When we see the fantastic technological advances coming out of huge companies such as Apple, Amazon and Google, it is sometimes difficult to see how these could ever be used by a smaller business or consumer. Until recently, it seemed like AI was an example of this.
I love to see breakthroughs in technology that were unimaginable even a few years ago, and genuinely believe that people will look back on this time as a period of revolution. But the practical application of any technology must be well…practical.
For this reason, I try to separate technology into two categories: things we can do today, and things that we can do tomorrow. I accept that the line between the two can blur, and there are use cases that appear unexpectedly and make 'tomorrow's technology' viable today. Typically, technology either moves from one category to another over a small time period or falls by the wayside.
A mainstream technology
With AI, we're witnessing the technology move from 'tomorrow' to 'today' and into the mainstream. We're seeing real-world use cases that will help businesses and consumers in their daily lives, reducing costs or providing a better user experience.
The mass adoption of home assistants such as Alexa, Google Home and Siri is just one example of the power of AI.
Working with collaboration tools
As a Cisco HCS service provider, we already provide collaboration tools to businesses, but we can now integrate these into industrial computing and IoT sensors, with intelligent monitoring and management via AI.
An example of this is having a sensor detect abnormal behaviour, creating a collaboration space, adding in relevant people and allowing those people to directly interface with the sensor using human language rather than machine code.
Whilst I'm always inspired by the amazing and revolutionary technological developments within AI (hint: look at the IBM Project Debater video), i'm far more impressed if it can be used to bring businesses benefits, costs savings, or service improvements to our customers now.
---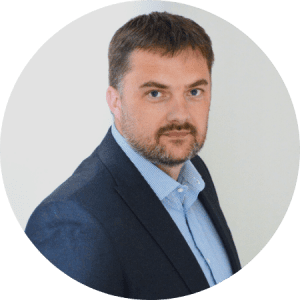 Who is Richard?
Richard Buxton has worked within the VoIP and Unified Comms industry for over 20 years. Starting out in the industry, he was responsible for adding IP telephony functionality to traditional PBX systems – years before the technology had been widely adopted. He then moved into the service provider sector and helped maintain and grow a SIP trunking platform and launch a hosted telephony solution.
Over the recent years, he has built a team and developed the Collaboration portfolio for Node4, our parent company. More recently, he has migrated the entire Collaboration portfolio and teams into our brand new business unit – N4Engage.
Find Richard's full author profile here.